Hulic Environmental Policy
Hulic has formulated the Environmental Policy embodied in our Sustainability Vision and is executing environmentally friendly management to work towards solving various issues in the global environment. The following items are clearly stated in our Environmental Policy.
Consideration for Sustainability in Real Estate Development and Investment
Hulic is committed not only to sustainable real estate investment in accordance with the Corporate Philosophy and Sustainability Vision, but has also formulated regulations on managing real estate purchases and development.
When conducting an investigation of the acquisition of real estate, Hulic always carries out statutory investigations and conduct studies on natural environment, specified hazardous substances, and the presence of underground obstacles. In negotiations with communities, we provide explanations to those who live nearby after conducting sufficient investigations and simulations on the impact on the surrounding living environment so that we can gain their understanding.
When outsourcing design and project management or ordering construction work, we generally hire companies with the solid technologies, credibility, and track records. In addition, when reconstructing and developing real estate, we issue instructions on environmentally friendly designs and check whether environmentally friendly designs are adopted at the basic designing stage, implemental designing stage, and completion stage.
Collaboration with External Organizations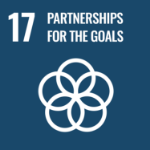 Hulic implements environmental initiatives focused on climate change while actively collaborating with relevant government agencies and industry groups and engaging in partnerships with NPOs and other private organizations.
There are no discrepancies or conflicts between each industry group and policies or the direction of our environmental efforts.
| Group Name | Activity Details |
| --- | --- |
| The Real Estate Companies Association of Japan | The Real Estate Companies Association of Japan (RECAJ) is an organization comprising companies engaged in urban development and the creation of appealing cityscapes. RECAJ contributes to the SDGs and is engaged in environmental initiatives for the real estate industry. As a member of the RECAJ Environmental Committee, Hulic regularly participates in initiatives related to eliminating environmental degradation. |
| Fuyo Kondankai Business Council | The Fuyo Kondankai Business Council holds regular meetings to introduce environmental technologies, presents lectures by experts and engages in other efforts aimed at creating and expanding environmental business opportunities. |
| Wood Change Network | Hulic engages in ongoing lumber promotion activities through participation in Wood Change Network, a networking gathering sponsored by Japan's Forestry Agency to promote the use of lumber in residential and other construction projects. |
| Japan Economic Research Institute | This private research institute publishes data and makes recommendations based on proprietary research into economics and management issues. Hulic participates in the Carbon Neutral Committee, where we engage in pragmatic discussions regarding private-sector support for the realization of carbon neutrality in 2050 and requests for the government. |
| Japan Climate Leaders' Partnership (JCLP) | Viewing preparations for the transition to a carbon-free society as an opportunity for corporate development, this voluntary organization shares information on the latest trends in Japan and overseas while recommending government policy proposals and disseminating  information throughout society from a corporate perspective. |
| TCFD Consortium | Hulic announced support for the TCFD recommendations and began disclosing information in line with them. We also participate in the TCFD Consortium to promote the unified efforts of companies, financial institutions and other organizations that endorse the TCFD recommendations. |