Compliance Promotion Mechanism
Fundamental Approach
Hulic has established Basic Stance outlining its approach for achieving Corporate Philosophy and the Basic Principles of Corporate Conduct, which clarifies the Basic Stance. Additionally, the Compliance Manual, which reflects changes in business environment and social trends, stipulates actions that must be followed commonly in the Hulic Group in everyday business execution. As the basis for promoting compliance, we are inculcating Compliance Manual to all employees.
Each and every employee will strive to fulfill the trust of every stakeholder and fulfill Hulic's social responsibilities by complying with applicable laws and regulations, and company rules as well as engaging in business activities based on a high standard of ethics.
《Results in FY2020》
●

Compliance trainings for all officers and employees
Number of trainings conducted:

5

times
Number of dissemination of compliance news:

12

times
Compliance Promotion Mechanism
In accordance with the Compliance Rules, we have built a Company-wide system composed of the Board of Directors at the top, the Compliance Committee, the senior executive managing officer in charge of compliance, and compliance officers of each department. In addition, affiliated companies under management by the Company are monitored and managed in a centralized way to build an effective compliance system that matches the Compliance Rules set by each company. Hulic receives applications and reports on a regular basis and, as required, on the status of compliance at each company, which improves our understanding of the situation and enables an appropriate response, when necessary.
Board of Directors
The Board of Directors makes decisions on the issues discussed at the Compliance Committee and receives reports from the Committee regarding important matters for compliance.
Compliance Committee
Headed by the President, the Compliance Committee convenes four times a year, in principle.
The Committee deliberates on important matters related to compliance, such as revisions to the Compliance Rules and the Compliance Manual, and formulation of a compliance program. The Committee also identifies and makes decisions to improve compliance, including information management.
Compliance Program
The Compliance Committee formulates a compliance program as an implementation plan to promote compliance, on a Company-wide basis. The results of the program are reported to the Compliance Committee. Moreover, affiliated companies create compliance programs in the same manner and report progress and achievements to the Company.
Compliance Promotion Framework
*1

Assigned to each department to promote compliance

*2

Assigned to each department to assist the Compliance Officer
Compliance Manual
Pursuant to Basic Principles of Corporate Conduct and Code of Conduct, the Compliance Manual stipulates the following items as rules for promoting compliance by all officers and employees of the Group.
In addition, we make sure that everyone understands the Compliance Manual and actively puts the principles into practice by providing compliance training and disseminating compliance-related informatoin.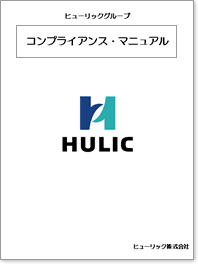 Respect human rights and prohibit discrimination and harassment
Comply with laws and rules
Conduct business in a faithful and fair manner
Manage information appropriately
Adhere to insider trading regulations
Avoid involvement with anti-social forces
Be considerate of environmental conservation
Maintain and encourage the best communication possible
Respect intellectual property rights
Prohibit bribery, and rules concerning gifts and entertainments
Ensure transparency and reasonableness of transactions
Compliance Training
We regularly provide training on themes that correspond with the Compliance Manual, including prohibiting bribery and handling gifts and entertainment, intellectual property rights, insider trading, and severing all relations with anti-social forces to raise awareness of compliance among all employees. In addition to training on themes in the Compliance Manual, we also provide real estate industry-specific training on important themes and hold discussions, as needed. We also provide compliance-related news and Q&As once a month on our intranet to supplement the training. Other related training includes training for new recruits and new hires as well as external training for newly appointed officers, including at affiliated companies. In addition, in FY2020 we provided training on prevention of abuse of power to the managers.
Compliance Training Sessions in FY2020
Frequency:

5 sessions implemented (four times for all employees, once for officers), dissemination of compliance-related news 12 times

No. of participants:

All employees (including temporary staff)
Treatment of Compliance Violations
When a compliance issue (or suspected) is detected, such as violation of applicable laws and regulations or Hulic's code of conduct, the issue is immediately reported to a compliance officer or to the department in charge of compliance and the senior executive managing officer in charge of compliance by a compliance manager. The facts are investigated as necessary and necessary measures are taken to determine the causes and prevent recurrence. Hulic Group companies also implement the similar measures and report to the Company.
●

Compliance violations regarding Hulic businesses and services and means of transaction (FY2020): 0 incidents

・

Number of violations of laws and regulations and payment of fines: 0 incidents

・

Number of violations or suspected violations of Hulic Company rules: 0 incidents
Compliance Hotline
Our employees are encouraged to report directly to the internal or external Compliance Hotline when they consider it unlikely that appropriate corrective actions will be implemented after they consult with the compliance officers of their departments on matters involving compliance issues, or when they are uncomfortable consulting with compliance officers due to the nature of the issues involved.
The direct report to the Compliance Hotline can be made on issues including human rights violation, corruption, bribery and harassments, etc. Compliance Hotline is made known to all Group employees through compliance training.
Targets
Officers and employees (including temporary and/or part-time staff, etc.) and retirees and employees of business partners.
Target matters
In the event that violations of compliance including human rights violation, corruption, bribery, non-compliance with labor issues, violation of applicable laws and regulations related to various harassments and violation of Company code of conduct are suspected.
Whistleblower
Whomever
Whistleblower protection
Reports can be made anonymously. The whistleblower's privacy is respected, and they will not be treated unfavorably because of the report.
Response when a report is made
When a report is made, we investigate the facts and respond promptly while giving due consideration to the privacy of the reporter.
When a report is made in writing or by e-mail, the Hotline will promptly notify the reporter that the report has been received. Subsequently, the whistleblower's point of contact will consider the necessity of an investigation in fairness and sincerity, and in principle, notifies the whistleblower of future measures.
Reports received by the Hotline internal contacts will trigger a fact-finding investigation and provide feedback to the whistleblower about the process details and related matters. Reports received by the external contacts (designated lawyers) will be handled by the lawyer-in-charge, who informs the internal contacts of the whistleblower's report (in the event the report is made by an employee of a Group company, the point of contact will be the internal contact at the Group company and the general manager of the Hulic Legal and Compliance Department), with the in-house contact conducting any necessary fact-finding investigations, the results of which are reported to the lawyer-in-charge. Based on the findings of this investigation, the lawyer-in-charge will provide the whistleblower with feedback.
Additionally, if the report involves matters related to fraud involving the management, the lawyer-in-charge who received the report will also inform the Audit & Supervisory Board members (including Audit & Supervisory Board members at the Company in the case of a report from a Group company), and the Audit & Supervisory Board members will conduct the necessary fact-finding investigations, report the results to the lawyer-in-charge who provides feedback to the whistleblower.
Internal contacts:

General Manager of Corporate Planning Department, Joint General Manager of Corporate Planning Department, General Manager of Legal & Compliance Department (Chief Compliance Officer); an additional female manager contact was added in 2018

External contacts:

Attoney's offices; additional legal firm was added aside from our legal counsel
All Group companies have established report reception systems similar to the Company.
Compliance through Outsourcing Contractors
As for outsourcing by the real estate business division, we have made fair trades based on "rules for real estate outsourcing management," respecting relevant laws and regulations as well as instructions by administrative organizations.
When selecting an outsourcing contractor, we make a comprehensive decision by carefully checking their past performance and their ability to execute operations, the effectiveness of their business execution system and the clarity of the procedures, the appropriateness of the operation management system, possible relationships with anti-social forces, and other items.
Severing Ties with Anti-Social Forces
The Compliance Manual states that no anti-social activities will be tolerated and that all relationships with anti-social forces must be severed. As a concrete measure to promote severing any transactions with anti-social forces, we established Rules for Counteracting Anti-social Forces, which we are now practicing.
In addition, the Legal & Compliance Department promote implementation at the organizational level, and a range of measures have been introduced to severing any ties with anti-social forces, including creating inhouse procedures, effective ways to ensure employee safety, and coordination with specialist external organizations.