Initiatives for Shareholders and Investors
Fundamental Approach
We strive to ensure appropriate and timely disclosure of information, and actively conduct briefing sessions on financial results as well as investor meetings for individual investors. These represent our efforts to achieve diverse forms of mutual communication.
Information Disclosure Policy
In accordance with the Disclosure Policy, we are aiming at fair, timely and accurate information disclosure for shareholders and investors in order for them to make investment decisions.
Not only to comply with relevant laws and regulations, we actively disclose management strategies and financial information, etc. so that investors are able to understand more of our business activities. We also promptly disclose information which we believe to be helpful for the investors to make investment decisions on the Company's website, although they are not applicable to the timely disclosure rules and relevant laws, etc.
Shareholders Return
We consider appropriately returning to our shareholders as a management matter. Our basic policy is to provide stable dividends payment based on our business performance trend. Under the Medium- and Long-Term Management Plan, we are targeting a dividend payout ratio of around 40% by FY2022. The dividend payout ratio in FY2020 was 37.8%.
Link: Dividend Payments and Payout Ratio
Shareholder Incentives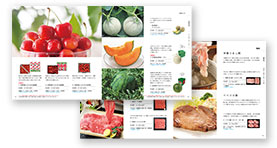 To show our appreciation to shareholders for their continued support, we annually present the gift of a gourmet catalog to shareholders with 300 shares or more from which they can choose an item equivalent to JPY3,000. For those with more than three years holding, we double the gift to two items worth JPY6,000 in total from a catalog.
Enhancement of Various IR Tools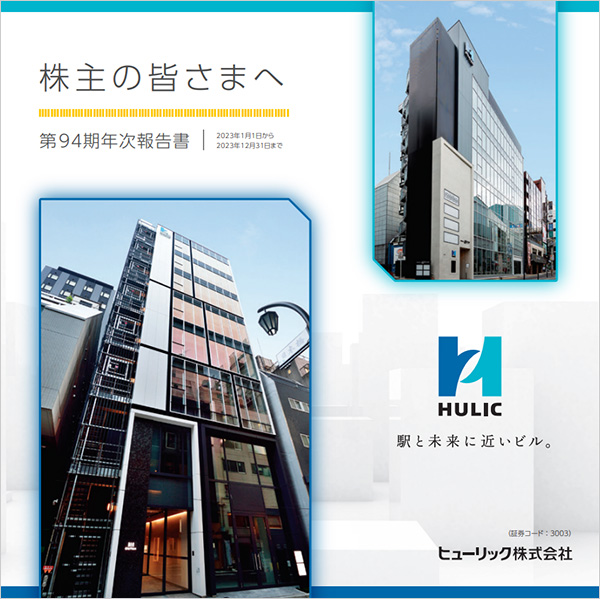 In addition to correspondences to shareholders issued semiannually, we post the latest topics through the Investor Relations site of our website in a timely manner. E-mails are also sent to allow investors to receive information in more timely manner. Every time news about the Company is released, we send registrants by E-mail.(Registration is available on our website.) In the financial results briefing session, we make efforts to provide easy-to-understand presentations by using PowerPoint visual materials. These briefing sessions (in Japanese and English) are also available either live or on recordings on our website. Moreover, we provided audio-only-recordings of the financial results briefing sessions as we were unable to hold in-person briefing sessions in FY2020. Whenit becomes possible to resume in-person briefings in the future, we plan to return to video distribution.
Approaches at General Shareholders' Meetings
The 91th ordinary general meeting of shareholders was held at Hulic Head Office on March 23, 2021 with attendance of a lot of shareholders. In an effort to enliven the general meeting of shareholders, invitations to the meeting were sent out early, and we set up an electromagnetic voting method. In this meeting, we tried to explain about our business activities in an easy-to-understand way, using image materials, etc. The childcare nursery in the Head Office was opened to shareholders in order to enable those with children to take part in the meeting without worry. We will strive to have shareholders more understand Hulic through communication with them.
Briefing Sessions for Institutional Investors and Analysts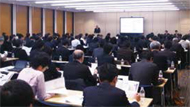 Briefing sessions on financial results (at the end of the 2nd quarter and fiscal year) are held semiannually by Hulic's top management mainly for institutional investors. We also conduct many one-on-one meetings in Japan, through which we visit individual institutional investors to explain Hulic's business activities. Furthermore, we have proactively rolled out IR activities overseas, visiting institutional investors in Europe, the U.S., and Asia, etc. Through these activities, we endeavor to foster a deep understanding of Hulic among institutional investors.
We suspended visiting our overseas institutional investors and held online meetings instead in 2020 in light of spread of COVID-19.
Briefing Session for Private Investors
We are proactively working on IR activities to make ourselves better understood by individual investors. We participate in seminars and fairs, etc. for individual investors to create opportunities for more individual investors to learn about us. We will promote IR activities that provide us with opportunities to communicate directly with individual investors.
We suspended our briefing session for private investors (including IR fairs and other events) in 2020 in light of spread of COVID-19.
Selected as Indices on ESG Efforts
Hulic has continuously been selected in four indices as a company who took excellent initiatives on environment, social and governance (ESG). The Government Pension Investment Fund (GPIF) uses these four indices as benchmarks of ESG investments.
Disclaimer: FTSE Russell (the trading name of FTSE International Limited and Frank Russell Company) confirms that Hulic Co., Ltd. has been independently assessed according to the FTSE Blossom Japan Index, and has satisfied the requirements to become a constituent of the FTSE Blossom Japan Index. Created by the global index provider FTSE Russell, the FTSE Blossom Japan Index is designed to measure the performance of Japanese companies demonstrating strong Environmental, Social and Governance (ESG) practices. The FTSE Blossom Japan Index is used by a wide variety of market participants to create and assess responsible investment funds and other products.
Link: FTSE Blossom Japan Index
Disclaimer: The inclusion of Hulic Co., Ltd. in any MSCI index, and the use of MSCI logos, trademarks, service marks or index names herein, do not constitute a sponsorship, endorsement or promotion of Hulic Co., Ltd. by MSCI or any of its affiliates. The MSCI indexes are the exclusive property of MSCI. MSCI and the MSCI index names and logos are trademarks or service marks of MSCI or its affiliates.
External Evaluation of IR Activities
Hulic's website discloses timely and detailed information on our various activities. In 2020, our website was selected as the excellent website in overall ranking in Nikko IR's All Listed Company Website Ranking 2020. In addition, our website won the bronze prize in Gómez IR's Site Ranking, and won the Commendation Award in Internet IR Award 2020 by Daiwa Investor Relations Co., Ltd.