Supporting Employees to Participate in Social Contribution Activities
Fundamental Approach
We work to resolve social challenges and make contribution to the sustainable development of society. Further, we strongly support each employee to participate in social contribution activities.
Social contribution by employees
Matching Gift Program
Launching the match gift program in June 2008, we established the Hulic Fureai Fund, which deducts 100 yen every month from the salary of employees who want to take part in the program (300 yen for executive officers). The money collected is then donated to organizations selected by majority vote of all employees that are involved in activities related to local environment protection, coexistence with local communities, and responses to social needs. These are the main fields under Hulic's policy for social contribution. The Company matches donations with an equal amount. At present, nine Hulic Group companies are working together on this activity. We will continue the donation activities, providing opportunities of social contribution to employees who cannot make the first step despite being interested in it.
The 12th Donation to the Musubie (an NPO who supports providing meals to children)
In 2020, we donated JPY1.4 million to Musubie, a certified NPO whose mission statement is to "help provide meals to children in order to create a society in which nobody is left behind." The organization is working to establish cafeterias for children throughout Japan, creating environments that ensure food security for all children. Specifically, Musubie supports community networks, collaborates with companies and organizations, and conducts studies and research on children's cafeterias. Reflecting these efforts, the number of children's cafeterias exceeds 3,700.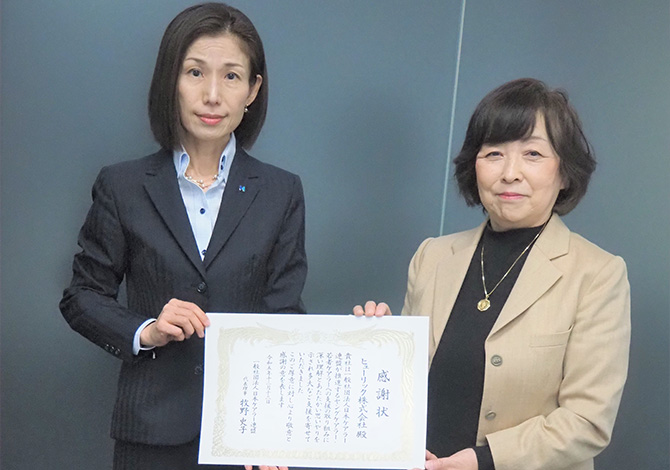 Past Donations
The 1st Donation (2009): WWF Japan 800,000 yen in total
The 2nd Donation (2010): Aladdin Caregiver Support Network Center 620,000 yen in total
The 3rd Donation (2011): Doctors of the World Japan (MEDECINS DU MONDE JAPON) 620,000 yen in total
The 4th Donation (2012): Nonprofit Organization Kokkyo naki Kodomotachi (KnK) 800,000 yen in total
The 5th Donation (2013): Florence 1,000,000 yen in total
The 6th Donation (2014): Kid's Door 1,200,000 yen in total
The 7th Donation (2015): Civic Force 1,300,000 yen in total
The 8th Donation (2016): NPO After School 1,200,000 yen in total
The 9th Donation (2017): NPO Second Harvest Japan 1,300,000 yen in total
The 10th Donation (2018): OISCA, nonprofit incorporated association JPY1.4 million, in total
The 11th Donation (2019): NPO Japan Committee, Vaccines for the World's Children JPY1.5 million, in total
Paid Leave for Employees Involved in Volunteer Activities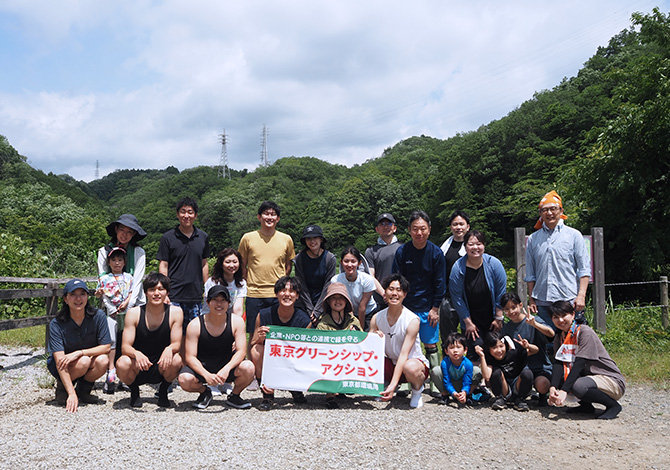 The Hulic Group has established paid leave for employees involved in volunteer activities, in order to support and nurture their efforts to give back to the community and help to foster an attitude of wanting to address issues facing society. The volunteer paid leave program is designed to support employees who participate in social contribution activities. Employees are eligible to take up to 20 consecutive days of special paid leave (employees who take part in volunteer activities in disaster-hit areas can take paid leave more than once within 20 days) under the volunteer paid leave program to take part in philanthropic activities that give back to society. To encourage employees to use the volunteer paid leave program, we provide not only information on social contribution activities, but also raise awareness about such activities among employees by disseminating the volunteer experiences of employees with the entire Company through our intranet system. In 2019 we continued satoyama conservation activities, which we have conducted annually since 2009 as a participatory volunteer activity involving our employees, and a total of 33 employees and their family members from Hulic, Hulic Insurance Service, Hulic Building Management, Hulic Reit Management and Hulic Proserve have participated in this activity.
The event was canceled in 2020 due to the COVID-19 pandemic.
Summary of Satoyama Conservation Activities
| | |
| --- | --- |
| Objective | As Hulic holds many properties in Tokyo, we came up with the idea to protect the precious natural environment left in Tokyo and participated in the Satoyama Conservation Activities. |
| Summary | The company participates in the Tokyo Greenship Action hosted by the Bureau of Environment, Tokyo Metropolitan Government, every year, and engages in various volunteering activities in Yokosawairi in Akiruno City such as the rice harvesting experience, trimming of shrubs and weeds in the skirts of a mountain under the supervision of the NPO called "Yokozawairi tanbo no kai." |
| Date | September 26, 2019 |
| Number of participants | 33 |
Stipend Program for Disaster Recovery Volunteers
The Hulic Group has established a framework for subsidizing up to 60,000 yen of the cost of employees' volunteer activities to support reconstruction in disaster-stricken areas following the Great East Japan Earthquake. One person was subsidized in FY2019, while 25 have received assistance since 2011. We hope that this system will be a catalyst for greater understanding of conditions in the disaster zone and will increase interest in the area. Going forward, we will continue to promote to all employees through our intranet information on volunteer activities. This information includes the results of volunteer activities as well as the thoughts of the participants, the situation on the ground, and information on reconstruction support tours.
(These have not been used since 2020 reflecting the spread of COVID-19.)
Community Cleanup Activities/Flowerbed Maintenance Activities
The four companies in the Hulic Group, Hulic, Hulic Building Management, Hulic Proserve, and Hulic Property Solution participate in the Machikado (street corner) Clean Day project run by Chuo Ward, where our headquarters is located. Once a month in early morning-time, we clean up around our head office with the aim of creating a clean and comfortable environment. Through these activities, we are also promoting communication between local people and employees. (Activities have been suspended due to the COVID-19 pandemic.)